OLD GLORY - A CALL TO THE SONS OF AMERICA
This is a project that I am incredibly excited about and proud of and is something I have wanted to write ever since I was a boy.
My 'Old Glory' is a 40 minute musical journey through the US Civil War and I have just completed recording it with full orchestra.
I have also recorded with full orchestra and choir 'A Call to The Sons of America'. This is an original song to which I wrote the lyrics and co-composed with my friend and colleague Martin Anderson.
When I was a small boy I would go to the Saturday afternoon matinee at the cinemas in Sydney, the Penshurst Odeon, Hurstville Civic and Hurstville Savoy. I was looking at the wild west, looking at the cavalry, looking at the great American movies that came out of Hollywood with all my heroes in. I was fascinated by the Civil War, the Union and Confederate armies and of course, that epic film Gone With The Wind. What you learn and love when you are a child, you carry forward for a lifetime.
I also saw a John Wayne film called She Wore a Yellow Ribbon when I was 10 and the drums in the theme song inspired me to become a drummer. Later the Glenn Miller Story and the Gene Krupa Story also inspired me as a young teenager and my dream was fulfilled when I ended up playing drums with the Glenn Miller Orchestra (led by clarinet jazz supremo Buddy de Franco) right across America, Japan and Korea in 1968 only 9 years later. And guess who was in the audience listening to us one night at the Riverboat Restaurant in the New York Empire State Building? The great Gene Krupa himself.
Whilst in the USA I was also fortunate to tour with The Kirby Stone Four ('Baubles Bangles and Beads') and the Si Zentner Orchestra ('Up a Lazy River').
I have a great connection to America and it's people, some of whom are my close friends. As an Australian, I also value highly the link between us as countries, as allies in all the wars, past and present. We've been there together and this is a salute from me, as an Australian, to America, to one great nation from another's son – as an ally and a friend.
This dream of mine to take the listener through a musical journey of the Civil War has been with me a long time. With the help of a valued colleague and friend, Martin Anderson, my co-composer and co-arranger, I've been able to bring my dream and storyline to life.
The music you will hear on this CD will take you back to another time, a tragic time, right into the US Civil War and the battle between the north and south. The beautiful songs from that era meant something to all of those who fought in the hundreds of battles and I hope that I have been able to capture a little of that emotion in Old Glory.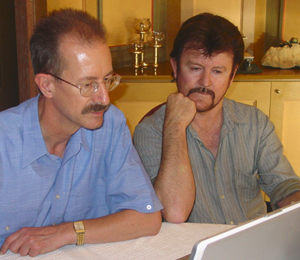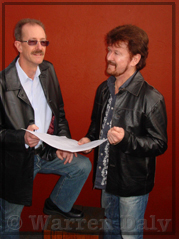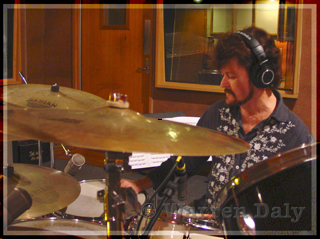 © 2010 Warren Daly Productions Pty Ltd